Hand-sewn handbag
Friday 17 th July 2015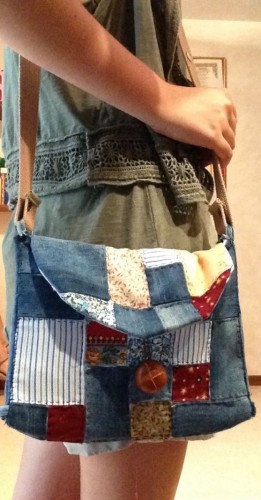 So this is the handbag I was talking about. I took me around 30 hours to make it and I am so happy I finally finished! I made this with some old jeans, newspaper (on the inside), some scrap pieces of cloth and a strap from another bag. The idea is completely mine, and I practically improvised the whole thing, not knowing much about any particular techniques to use. In fact, my sewing machine does not work very well (or perhaps I just don't know how to use it) so I made the whole thing by hand. Totally handmade! Yes. My fingers do hurt. Well hopefully this was worth the effort and you like it, and more importantly (as I can already guarantee that I like it) that it will be of use and will not fall into pieces on the first day. It seems pretty sturdy, so hopefully my expectations are correct! If you want to read about the process of making it to perhaps inspire you to make one yourself, click 'read more'.
First of all, I decided the dimensions of my bag. I decided to make it 24 cm x 52 cm.
I then cut out a piece of white fabric bigger than that, 28 cm x 56 cm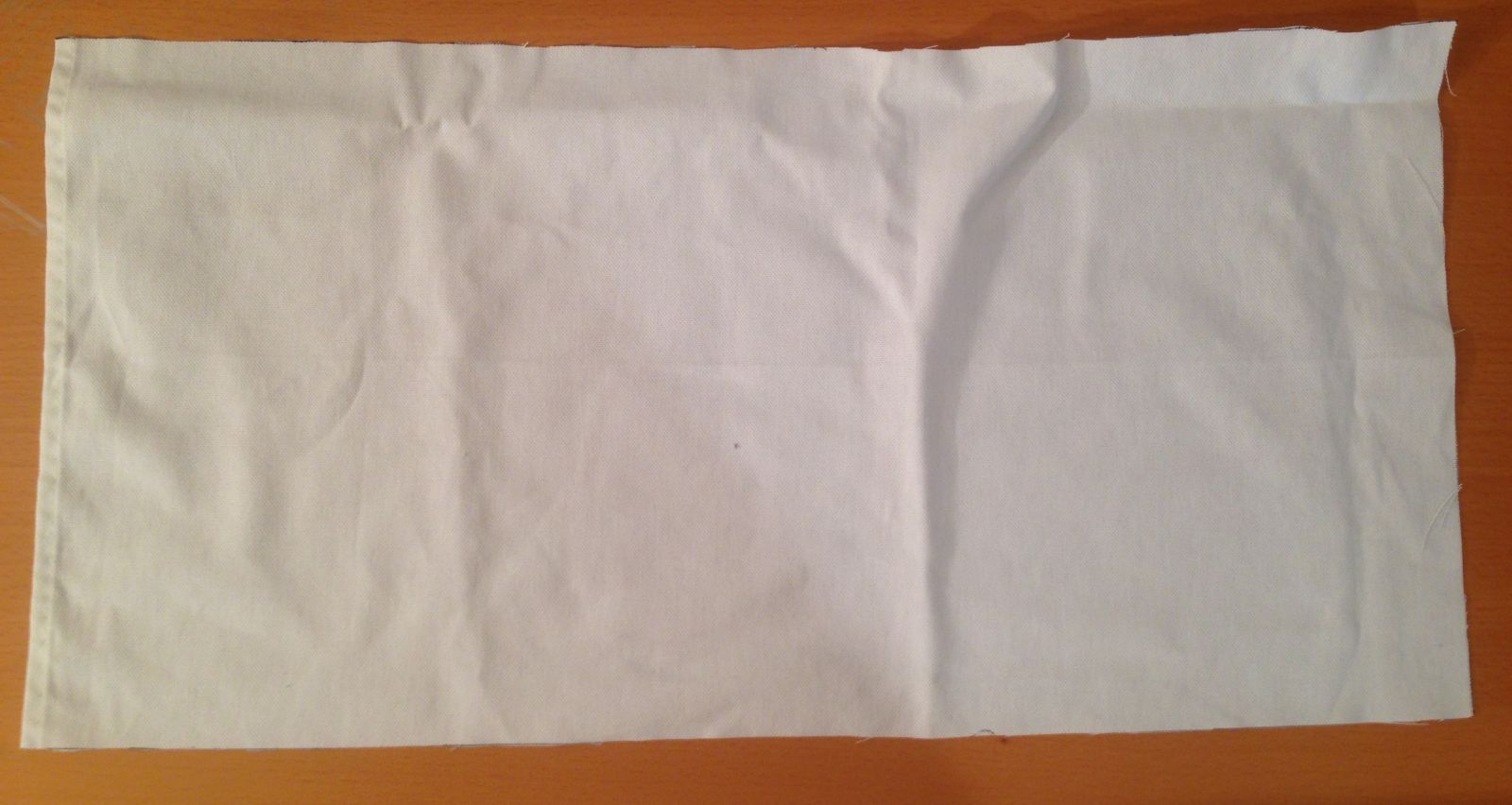 I cut out three cardboard templates: 5 cm x 5 cm, 5 cm x 9 cm, and 9 cm x 9 cm
Using these templates I cut out the following pieces of cloth: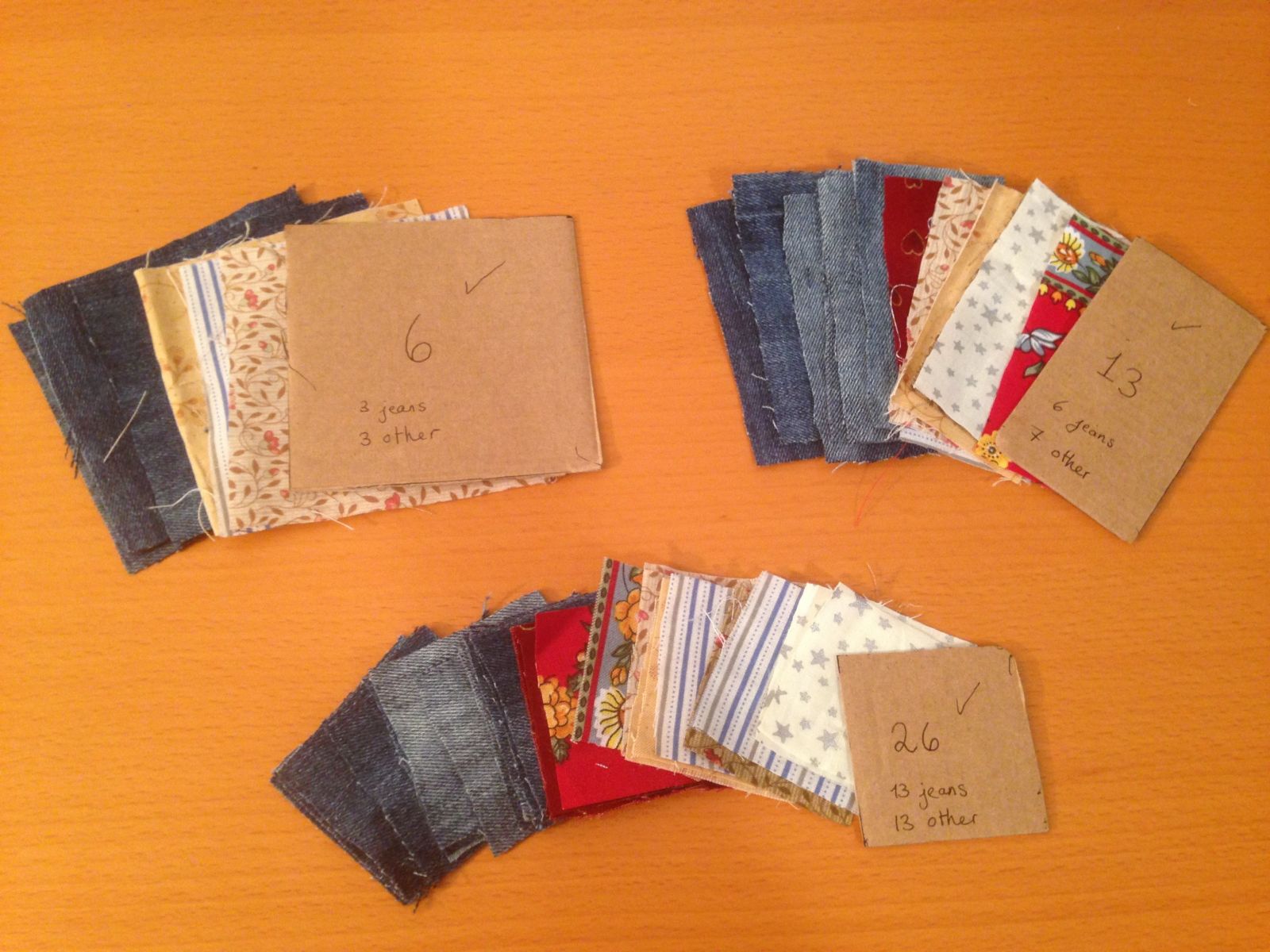 I then cut the cardboard templates into 4 cm x 4 cm, 4 cm x 8 cm, and 8 cm x 8 cm pieces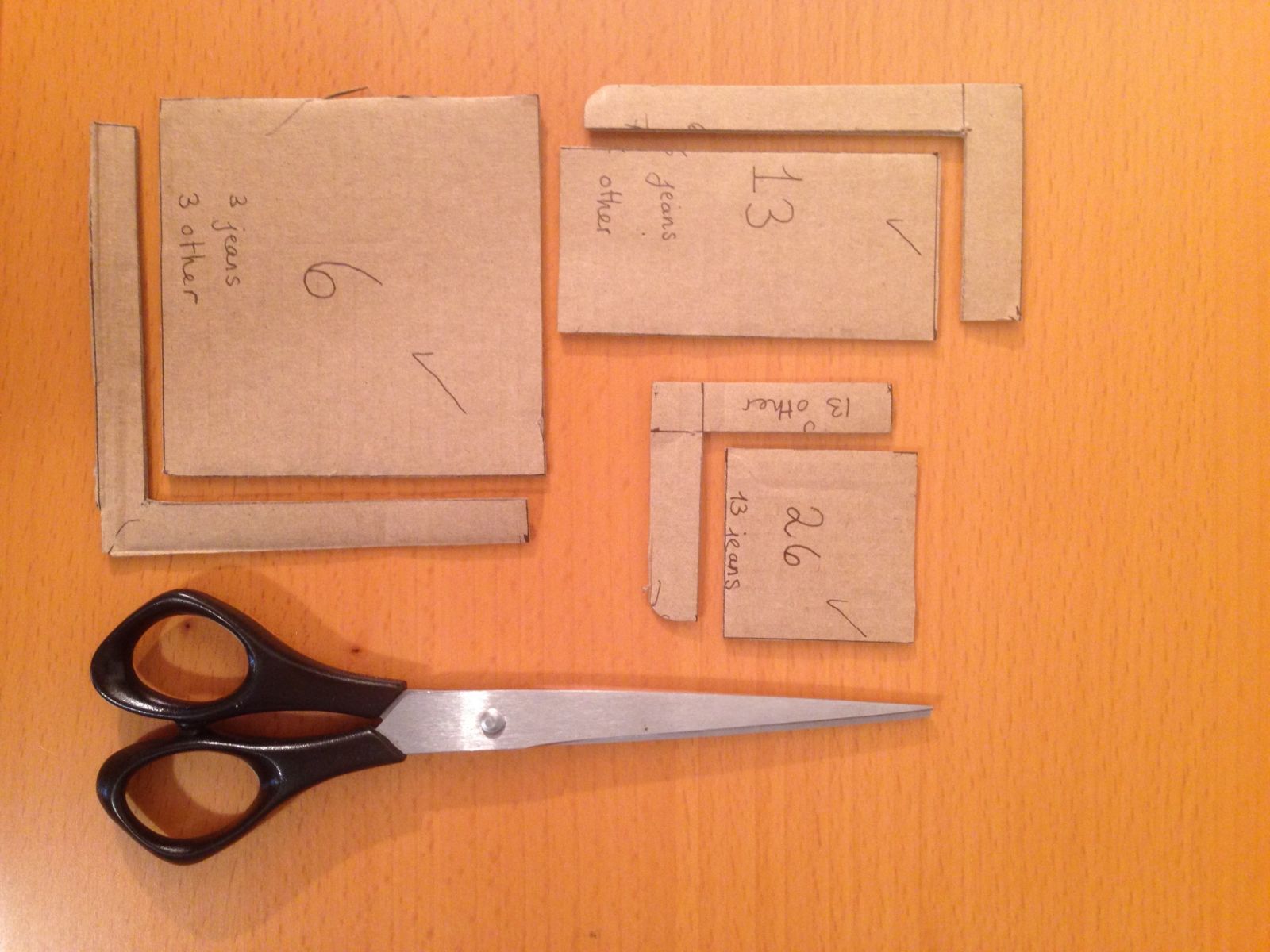 I traced the recently cut templates onto the pieces of cloth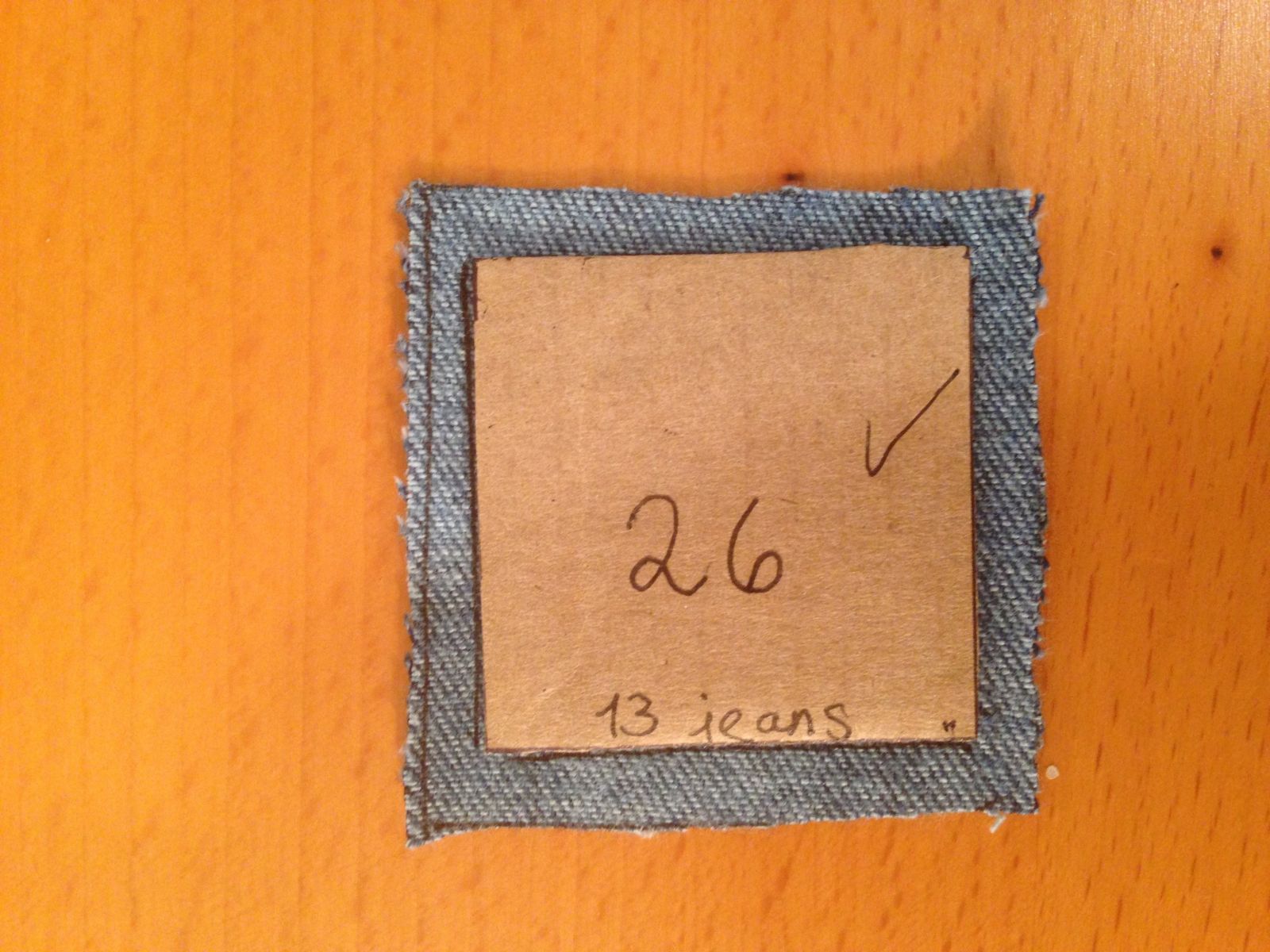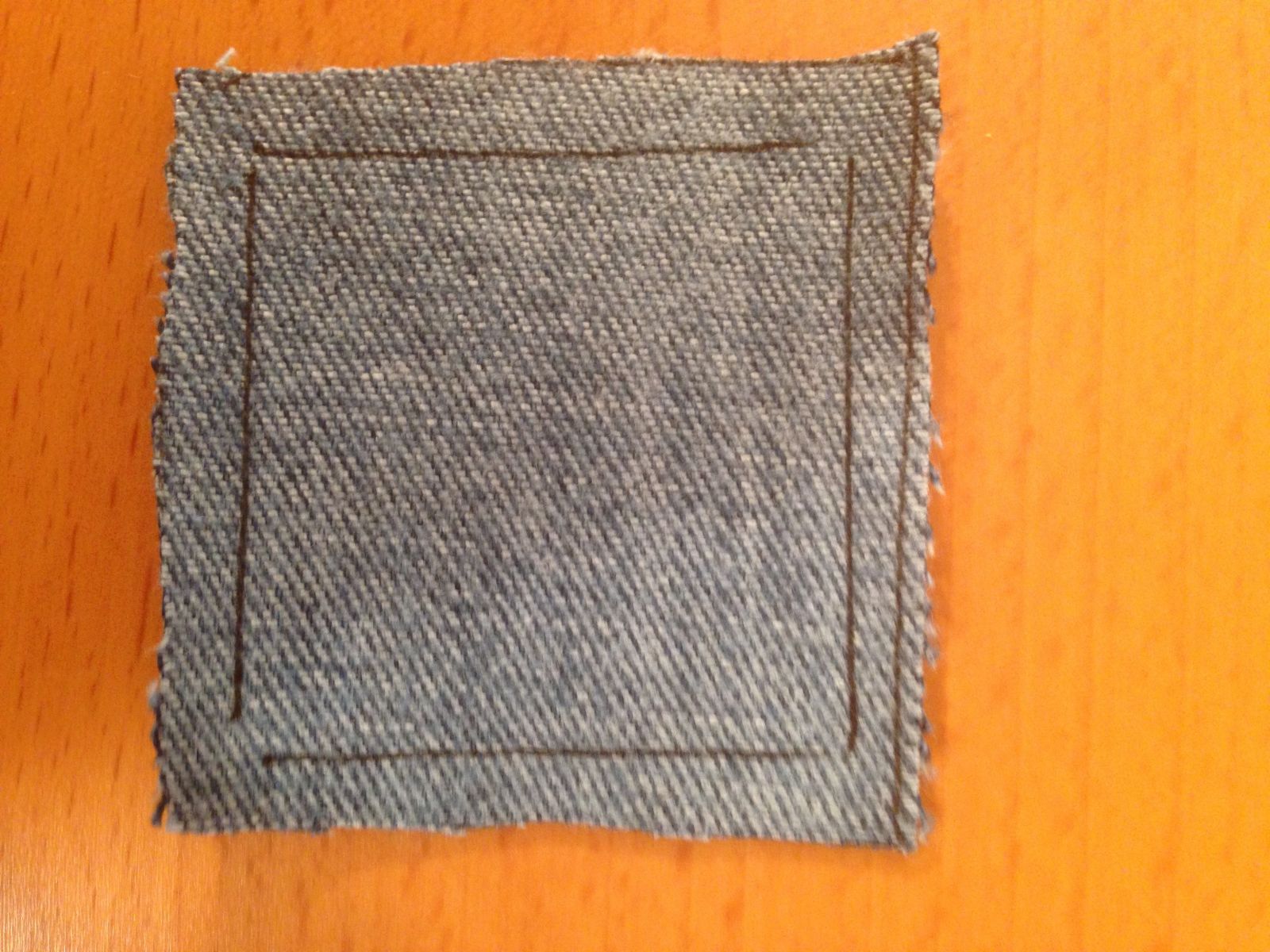 And I laid all my pieces of cloth down onto the large piece of white fabric to decide the order in which I would sew them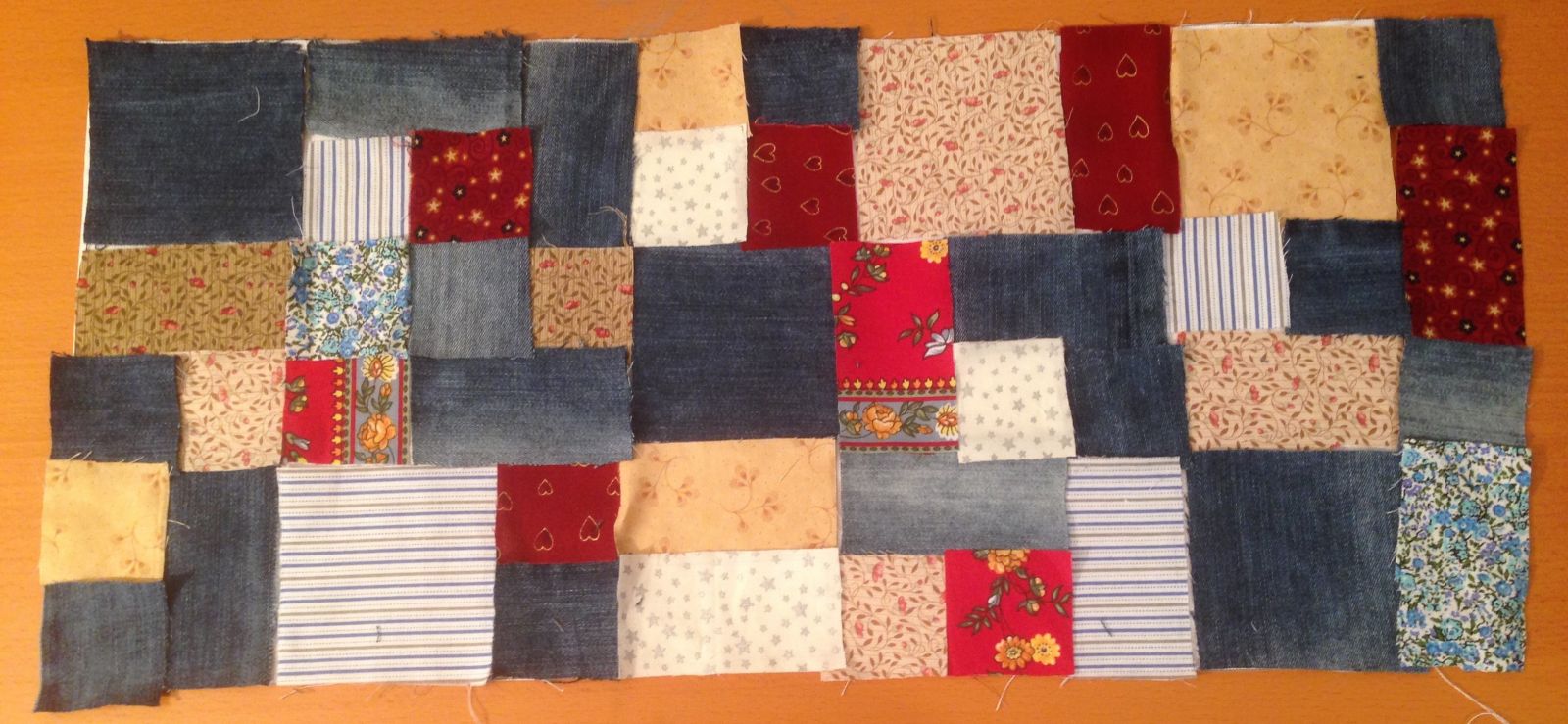 And then I started sewing. This step was the one that took me the longest.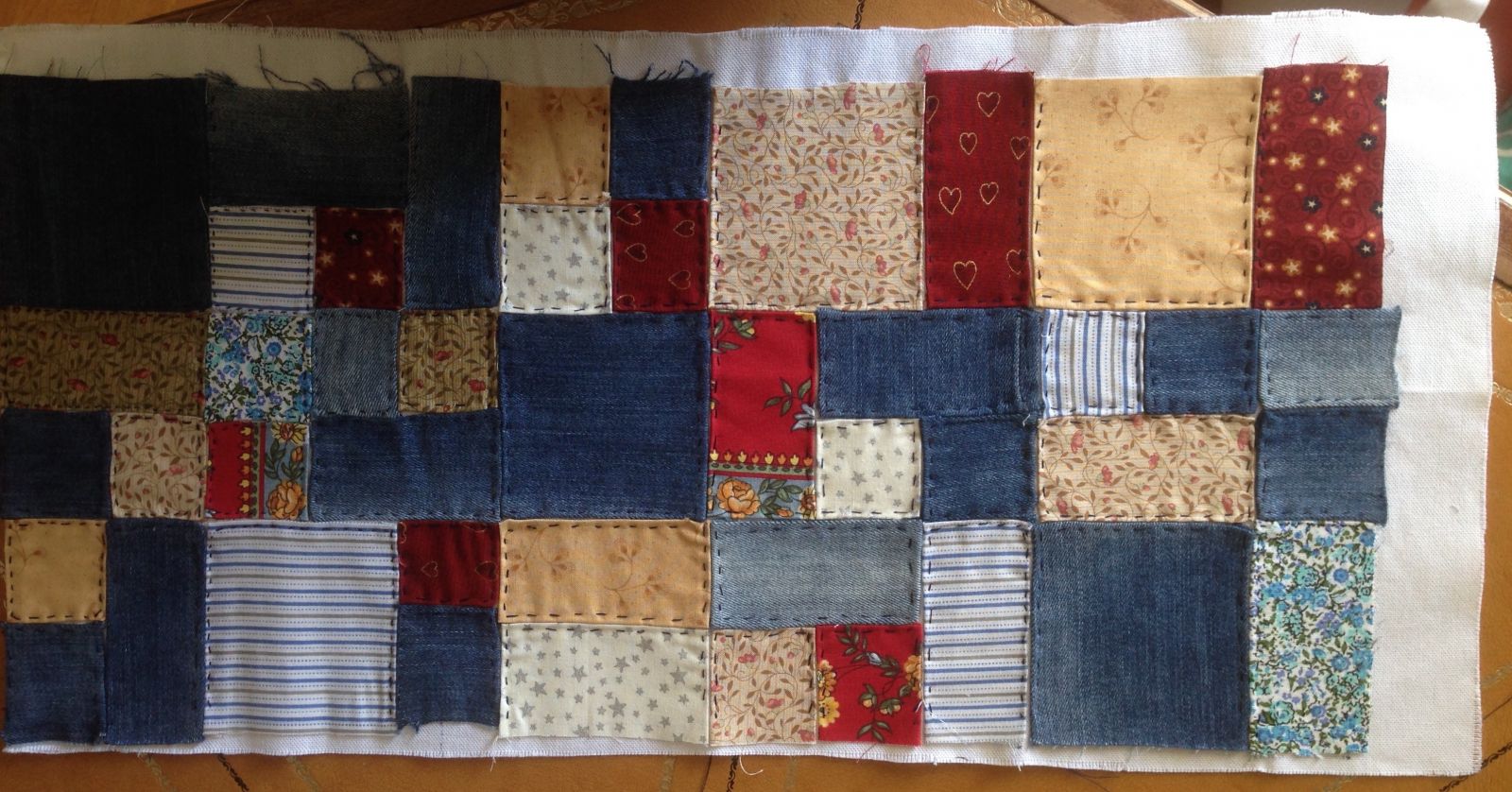 I then drew the dimensions of the bag onto the back of the fabric.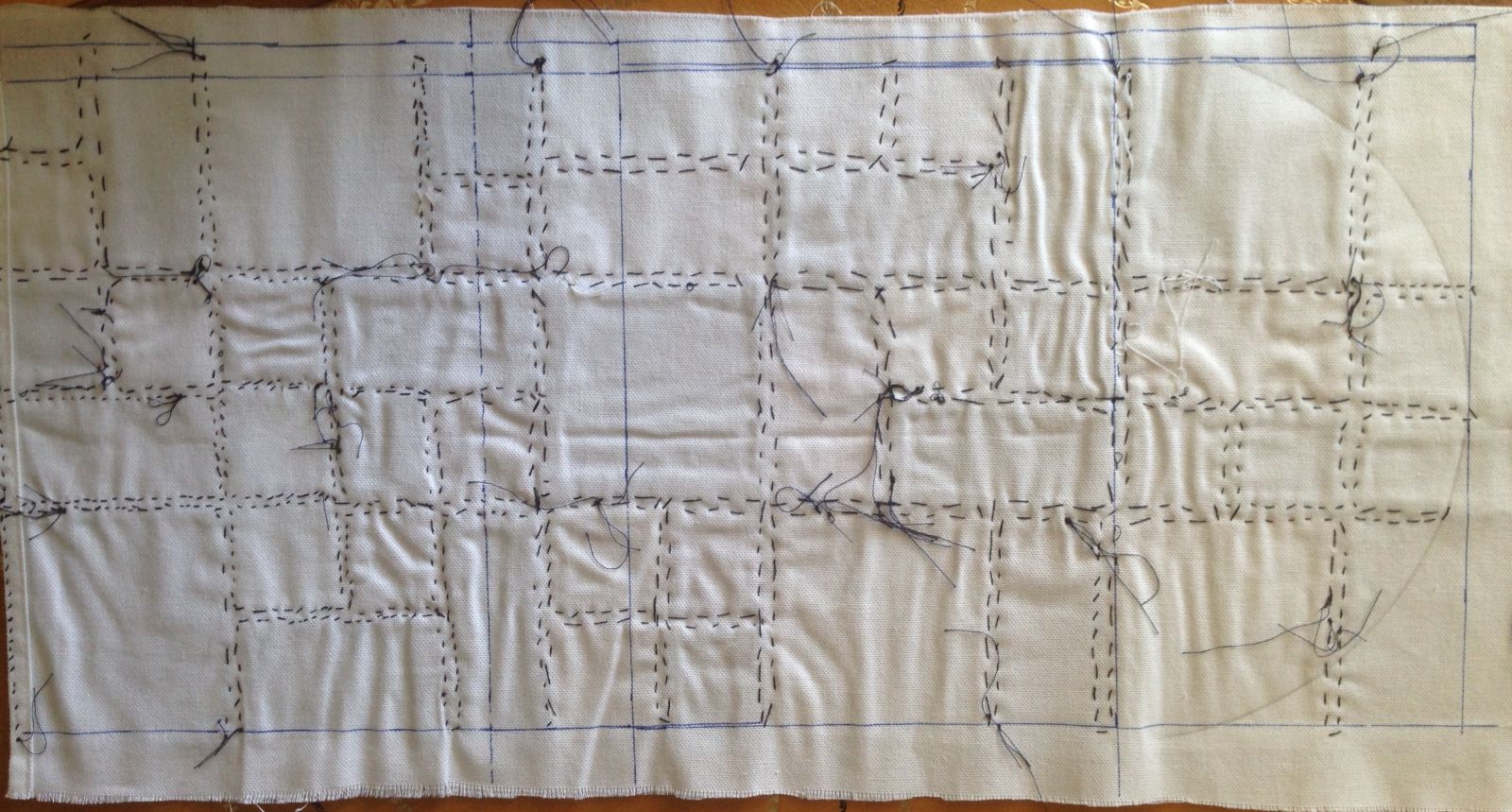 And also drew the dimensions on a piece of newspaper.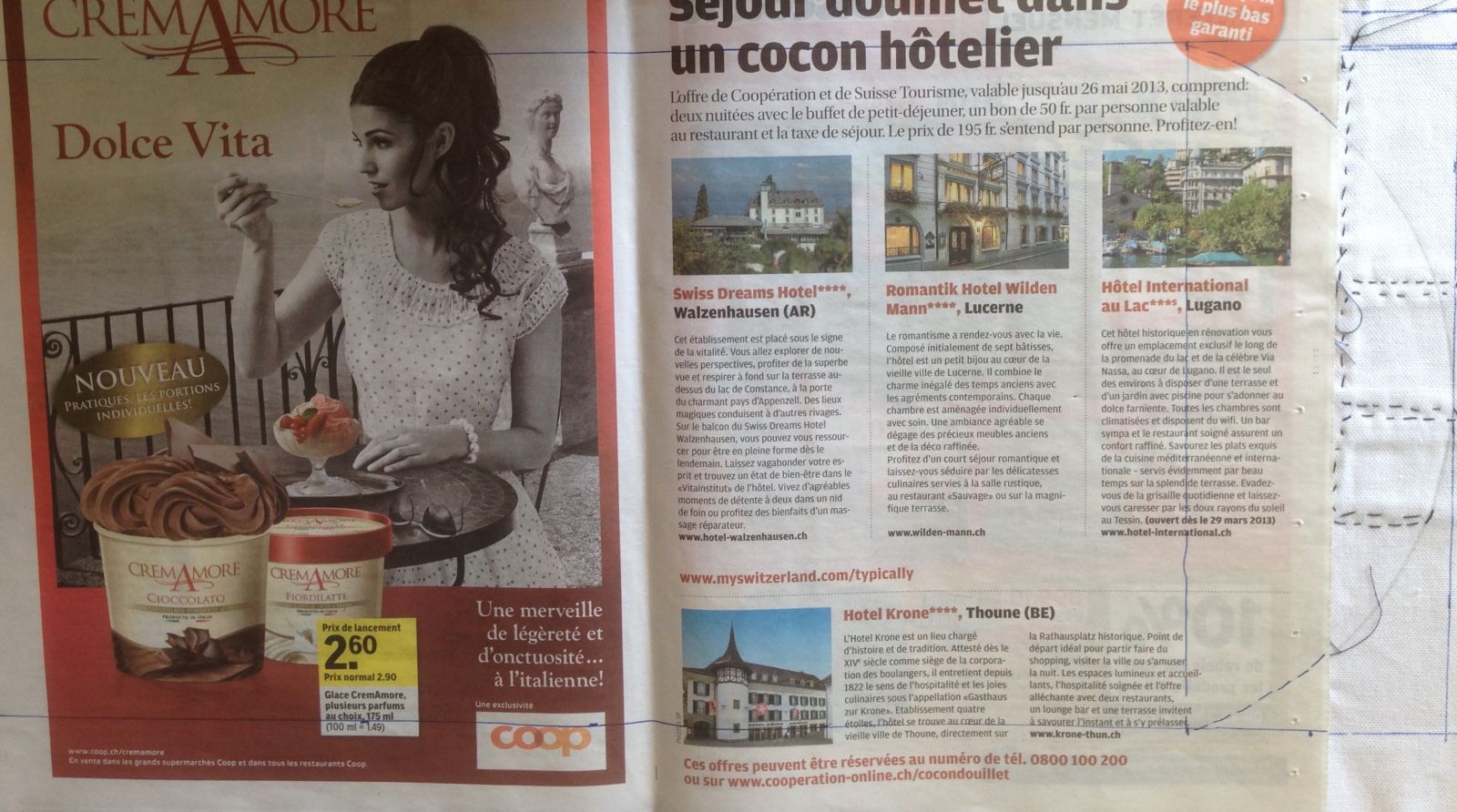 I then placed a piece of plastic film behind this piece of newspaper and another beneath it (one that would be visible in the end product). This faced the 'pretty' side of the fabric.
I placed needles and began to sew (all except one side in order flip the cloth fabric and newspaper to their nicer sides)!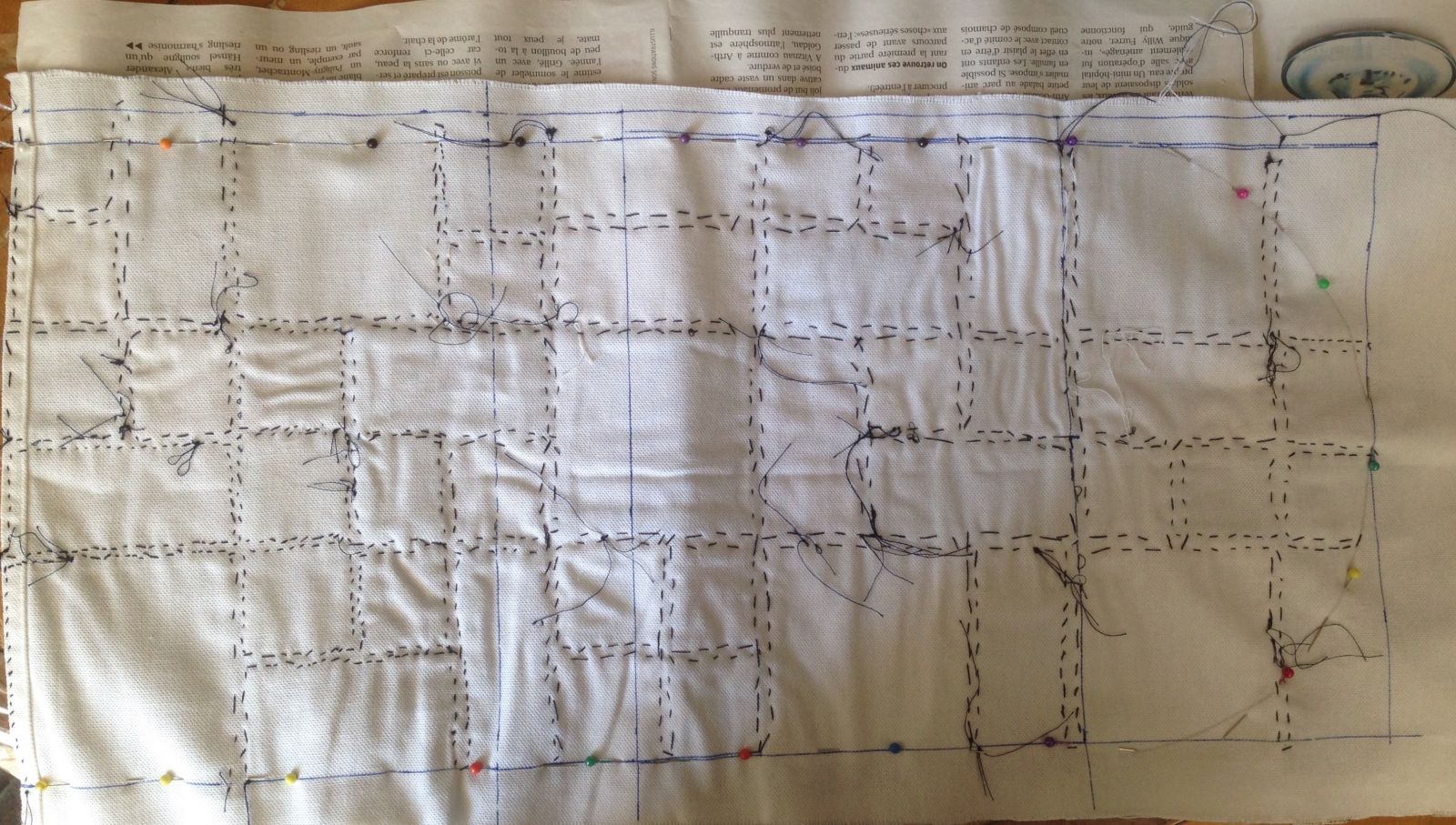 This is what was visible on the other side after sewing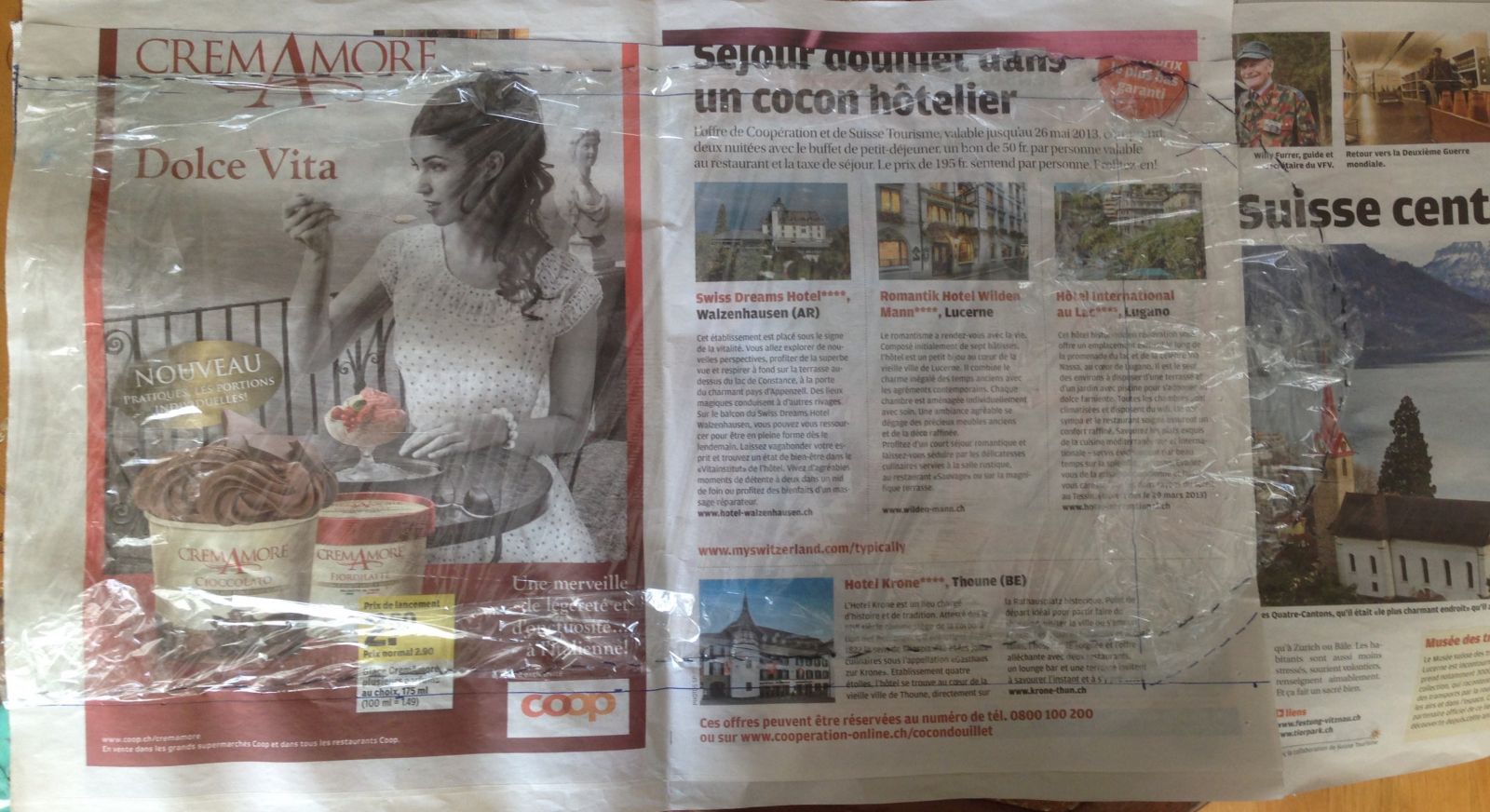 And time to flip everything to their nicer sides!
This is the front: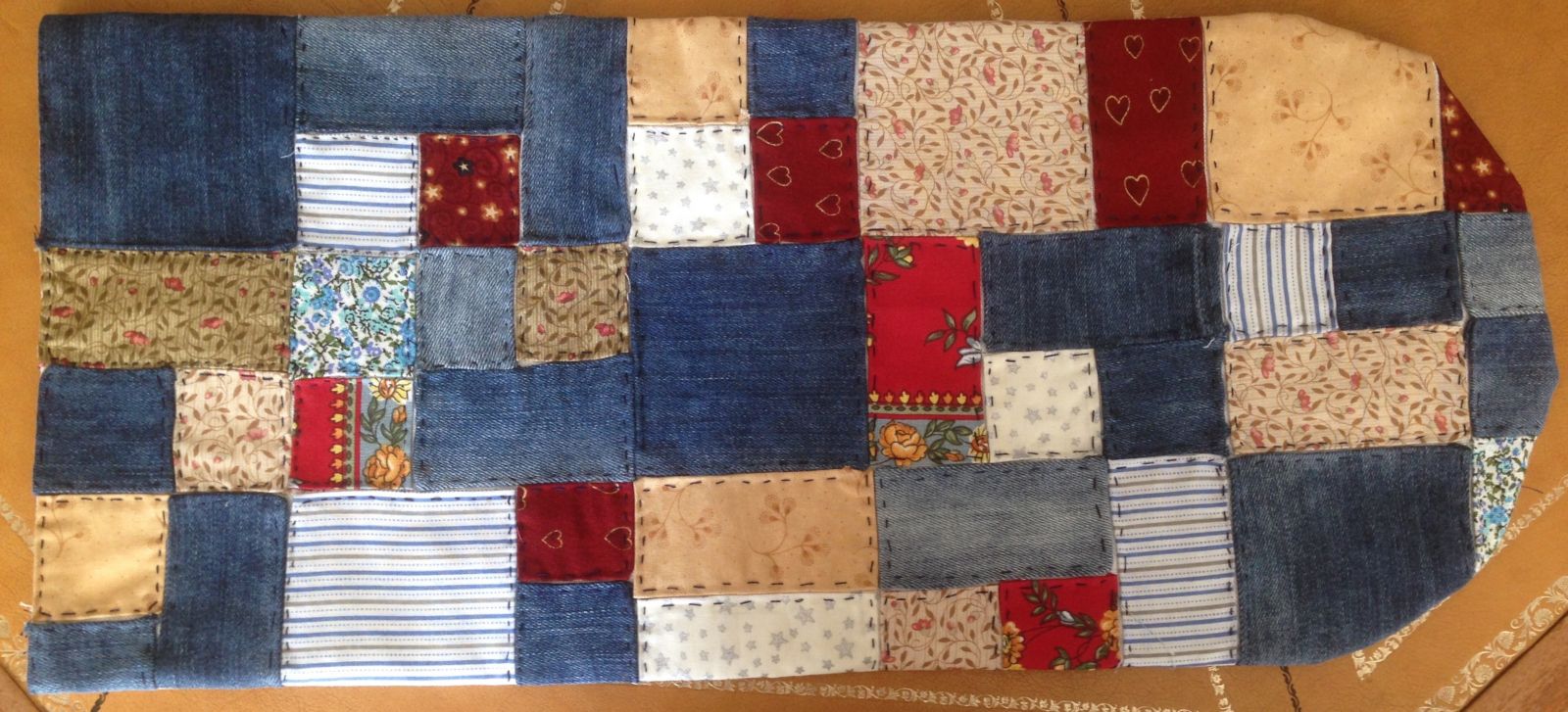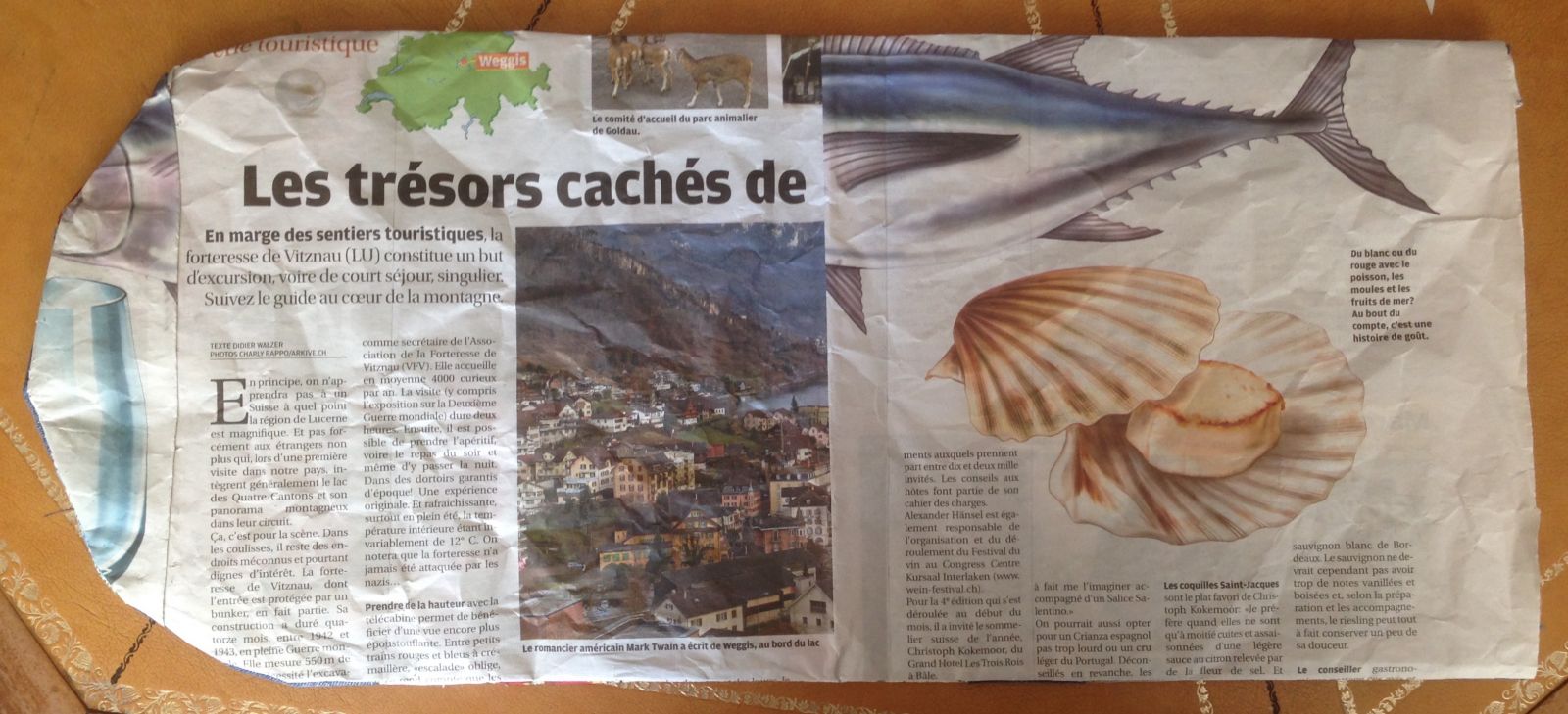 I then cut some pockets out from my old jeans and sewed the onto the newspaper side of the handbag.
I cut the waist of my jeans and used that piece to sew onto the sides of the bag
I then sewed a button and a piece of string onto the whole thing, added a strap from an old bag and I'm finally done!!